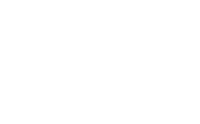 Many people would like a dedicated workshop space instead of a crammed area in a basement, garage, or spare bedroom. If you are a hobby enthusiast, like to tinker, or are relied on as the neighborhood handy-person, you may wish you had a specialized space so you can focus on your task. A portable garage building is an affordable option to build a custom work space designed to suit any number of activities.
Perhaps you restore equipment or vehicles and need a space to take apart and repair machinery. Maybe you would like to undertake a restoration project and fix up a boat or classic car. A portable garage building can be customized with ventilation and other accommodations to keep your work organized and contained. Sheltered from the wind, sun, and rain, you can spend any time available in your one-of-a-kind hobby shop.
Portable garage buildings are a great option to create a customized workshop space. Hobbyists of all sorts can develop a special area where the focus is on their craft. Instead of squeezing into a desk in a corner of the house, you can start with open space as a blank canvas to transform for your own purposes. Whether you enjoy model airplane building, arts and crafts, painting, sculpting, photography, or woodworking, you will benefit from ample space to get organized and participate in your work with peace of mind.
You may have amassed quite a collection of supplies, tools, and other materials you use for your handiwork. Without a workshop, these are often kept in storage areas and organized as best as possible in a makeshift fashion for occasional access. With a portable garage workshop you can store and display all of your items for easy access whenever you need them. You won't have to lug out your supplies and tools and pack them up each time you want to work on your projects.