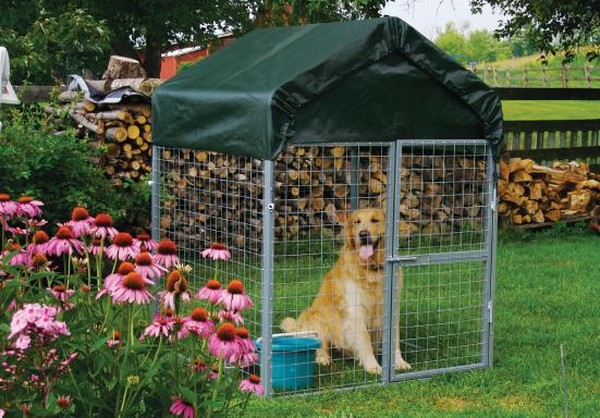 If you live in northern areas of the U.S., you are no doubt aware that winter has truly begun. The northeast has just experienced its first snowfall and there is always more where that came from. Areas are bracing for even colder temperatures than what we're already experiencing and there are definitely preparations that need to be made to deal with these types of conditions. It's never too late to gear up for winter, so here are some items you may need around your home:
Firewood Racks – In the winter months, many people like having fires in their home as a natural heat source to add to not only warmth, but also to give homes some ambience. However, where do you put all of the wood you need to keep the fire going? That's where firewood racks come in.  Inside or out, a 4' Covered Firewood Rack is an excellent place to store your logs. It can hold an 1/8 cord of wood up to 24" in length and also has an adjustable black polyester cover.
Animal Shelters – As you know, the winter can bring some seriously cold temperatures that are not only dangerous for people, but for our furry friends as well. Faced with the cold, animals can sometimes develop frostbite, leading to serious medical issues. Portable animal shelters such as kennels provide a great way for you to protect your pets and even livestock. For instant shelter from the elements, a 4x8x4 dog kennel with a green polyethylene cover will have your pet safe from the storm. Don't forget a run-in shed for your horses too!
Barn Style Portable Garage – A portable garage is an excellent item for anyone needing to store a vehicle or space for hay storage. Ratchet tie down systems and durable covers keep any snow away from your expensive farm equipment.  A barn style portable garage is perfect for any farmers wanting to store things away during the winter.